We are happy to announce that our brand new "flagship" children home is now open in borough of Swale (Kent). Jacinth House is a 4-bedroom house for boys and girls aged 9 to 17 years with emotional difficulties.
For information on placement criteria or statement of purpose, please contact our team.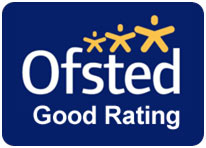 We are happy to announce that Shaw House has been awarded a "Good" rating by Ofsted for the 2nd year in a row (July 2016). Well done to all the staff who have worked hard and relentlessly to support our young people.
Thank you to all our parents who have worked in partnership with us; and to our professionals for their continued support.